Join us Sunday February 3-6pm
"Breathe" Teen Retreat at eZential Wellness in Branchburg, NJ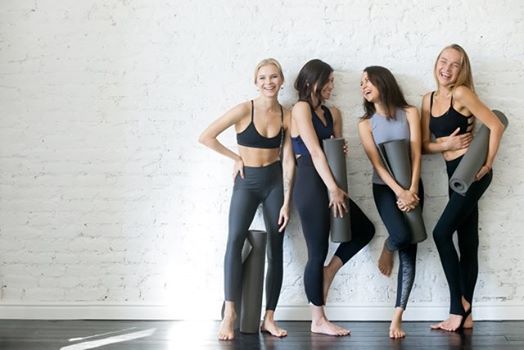 Invite your teen and some friends to join us for this seasonal retreat!
Focusing on the themes of self-love and self-confidence with heart-centered practices of Yoga, Mindfulness, Meditation, Breathing, and Aromatherapy.
Three separate workshops, taught by certified instructors, will guide your teen through the following:
Yoga for Self Love
with Julia Teters: Registered Yoga Teacher-500 hrs
Moving fluidly through various heart opening poses, as well as poses to help you feel strong and grounded, will help to create a sense of self-esteem and self-love. The class will end with a lovely guided meditation to reduce any remaining stress or tension.
Mindfulness & Our Heart-Sense
with Maria Usewick: Registered Yoga Teacher, Occupational Therapist, Certified Mindfulness Educator
Infusing mindfulness with heartfulness allows us to bring warmth, kindness, and empathy to our experiences, even the challenging ones. Learn about our "heart-sense" and how it can help us relate to life with more balance, steadiness, and compassion. Experience a Heartfulness practice through Mindfulness Meditation and Yoga.
Embrace your Senses with an AromaFlow
with Rachel Cronin: Registered Yoga Teacher, Reiki Healer, Aromatherapist
This Therapeutic Aromatherapy Class focuses on combining Aromatherapy Healing and with a Soulful Yoga Flow to create a powerful experience for your Mind, Body, and Spirit. Discover how to integrate movement through yoga for emotional well-being.
View Event →